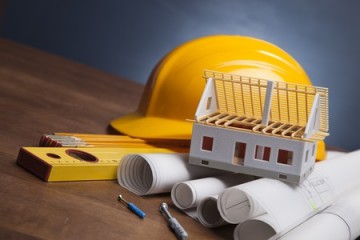 As one of the leading luxury home builders in Edmonton, everything we do originates from our passion towards quality workmanship. Our long-lasting commitment towards excellence in design and craftsmanship has earned us trust and respect of homeowners. …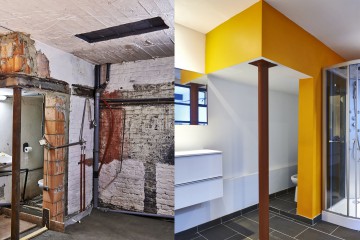 MKM Custom Homes Renovations is a full service residential and commercial remodelling company. It has gained an incredible reputation and is known by many as a name you can trust to get the job done, and done right. MKM Custom Homes & Renovations …
Why Choose Us


WE ARE PASSIONATE
With a commitment to quality, honesty, and attention to detail, we ensure that all our projects are completed with utmost professionalism and dedication. We use only quality materials and state of the art technologies. We offer our clients the support and accessibility they need, and strive to exceed their expectations at all phases of design and construction.
 HONEST AND DEPENDABLE
For us, honesty is the only policy and we strive to complete all projects with integrity, not just with our clients, but also our suppliers and contractors. With many successful projects completed, MKM Custom Homes is one of the most trusted construction companies in the Edmonton region.
WE ARE ALWAYS IMPROVING
We commit ourselves to complete all projects within the timeline and budget set by our clients. We use the best of technology and tools to ensure that all jobs are done on time without compromising our attention to details. Superior custom building begins with careful planning and design and continues with management of all construction details. uncompromising quality, architectural accuracy and distinctive details has allowed us to build a dependable team of skilled tradesmen who deliver the highest quality finishes and who aim to provide great customer service.
Who We Are?
MKM Custom Homes originally started in 1996 as a small residential renovations company, but with big aspirations and many hours of hard work,  we quickly expanded into new home and commercial construction & development.
MKM Custom Homes has completed numerous projects to date, which  has allowed us the privilege to  develop  great business relationship's with our clients,  as well as with our vendors.
After evaluating several general contractors to remodel and update my house, I hired MKM Custom Homes & Renovations to do the work. I felt that they offered the best level of experience and quality of workmanship for the money. Remodelling a home can be an expensive and stressful experience, but MKM did an excellent job of keeping me involved throughout the process and managing the entire project professionally. I wouldn't hesitate using them again in the future."
Judy M.
We were wanting to develop additional suite in our basement, Mounsef was very informative of the many options we had to choose from. We really appreciated the fact that he took the time to work with us on the design and function would meet all our wants needs. We were very pleased with the results, and were in budget as promised. Thank you MKM Custom Homes & Renovations, we would highly recommend to our family & friends.
Lynn.G
We have used MKM Custom Homes & Renovation a few times now. From getting our roof redone, to re-paining of our home, to a basement renovation. We are very pleased with the service's we got, and the pleasant contractors they used. MKM was very professional and diligent on the work they did, we will use them again.
Gordon. H
We hired MKM for a sewer back up water damage claim in August 2014. They were quick to get started and did a superb job. They always cleaned up after themselves which was appreciated as we were still living in the home. Highly recommend this company for quality workmanship.
Kim G.
We hired Mounsef of MKM Construction to aide us in the design and completion of our Tenant Improvements for our newest Seeds & Sprouts Childcare Centre . The building that we chose to lease is eco-friendly and Leeds Platinum certified. This of course meant that we had specific guidelines to follow; the construction process from a LEEDS perspective was seamless. We were able to work with Mounsef without any issues. He was very personable, while still maintaining a professional status. Mounsef was able to work within our budget while still creating a wonderful childcare space. Any issues that have come up over the past year have been dealt with quickly. We would not hesitate to work with MKM construction again for any future projects that may arise!
Ashleigh Executive Director & Shareholder Seeds & Sprouts ELCC
Our promise as a contractor is to build community value into every project while delivering professional expertise, exceptional customers service and quality construction.